On 2 August 2019, the Embassy of Hungary in Islamabad in cooperation with Serena Hotel organized a Press Conference on the success of the Hungarian K2 Expedition, which was led by Dávid Klein and Szilárd Suhajda mountaineers. Szilárd Suhajda reached the 8611 meters high summit of the K2 on 25 July.
The Pakistani K2, which is also called the "King of the Mountains", had never been climbed by any Hungarian climber. Szilard Suhajda was the first Hungarian mountaineer, who reached the Summit of K2 without extra oxygen and Sherpa support. The success was announced at a Press Conference hosted by Serena Hotels under its Adventure Diplomacy Initiative.
Last time when a Hungarian climber reached an 'eight thousand' high Summit was in 2016, when Dávid Klein climbed the most dangerous Annapurna Summit.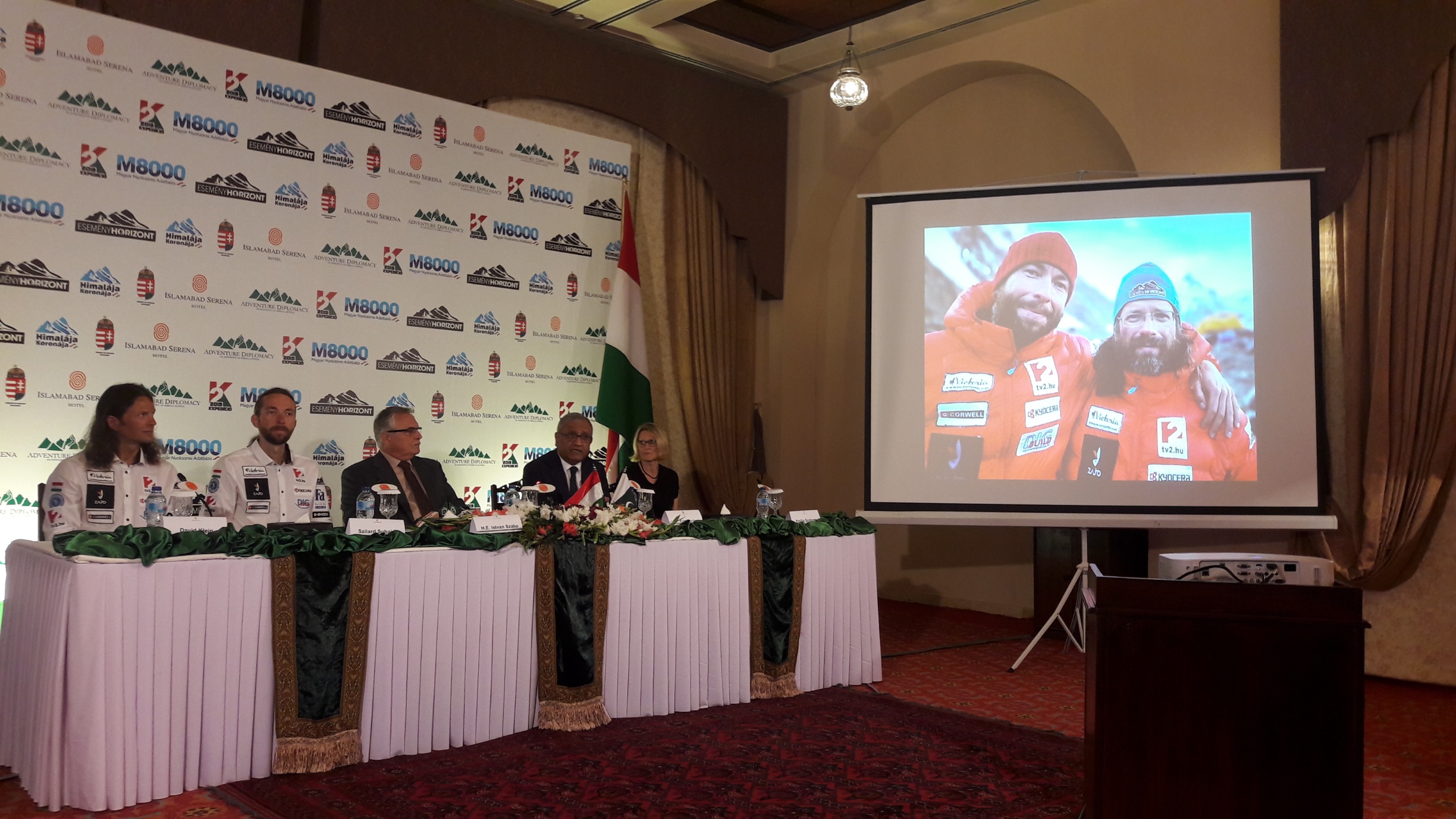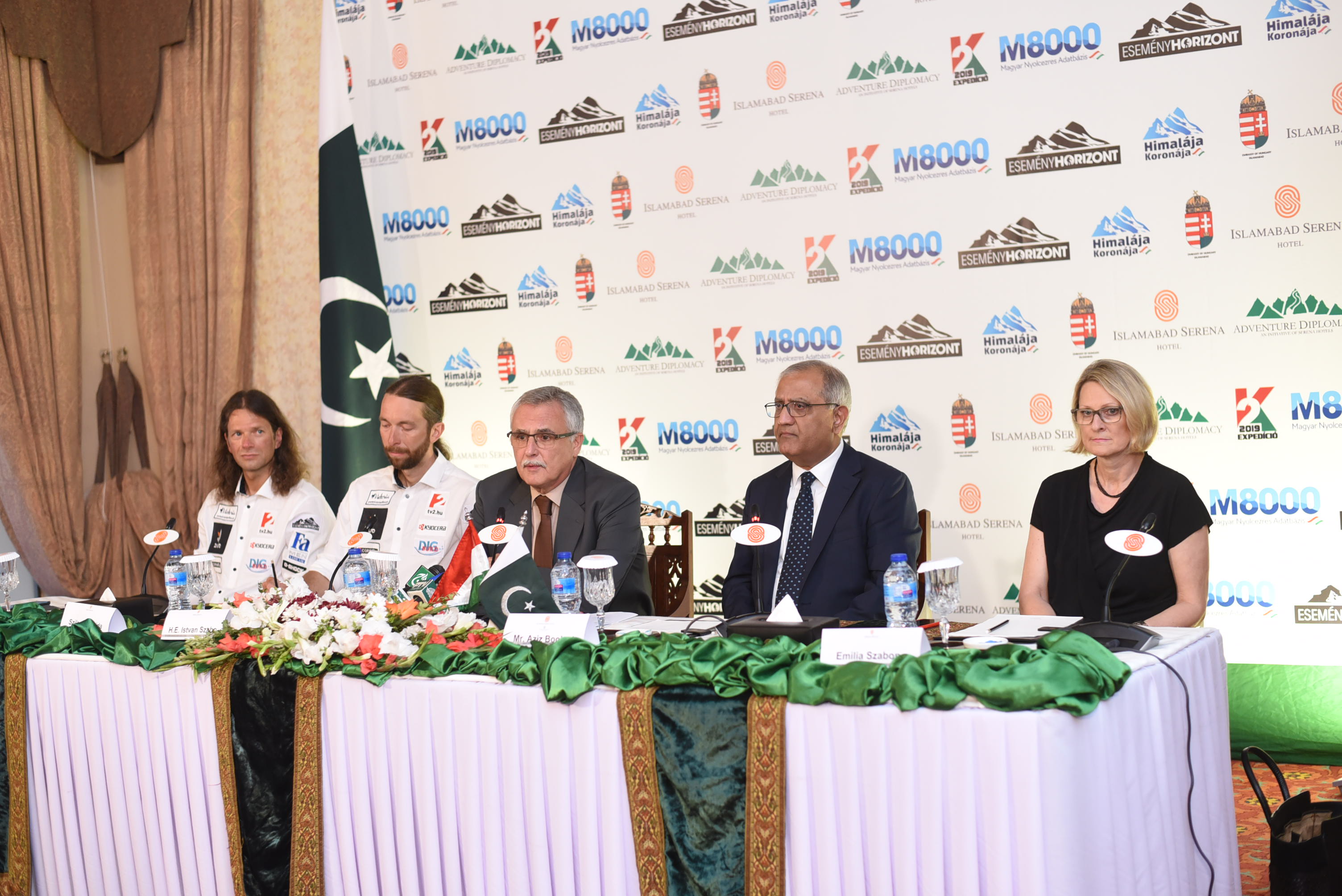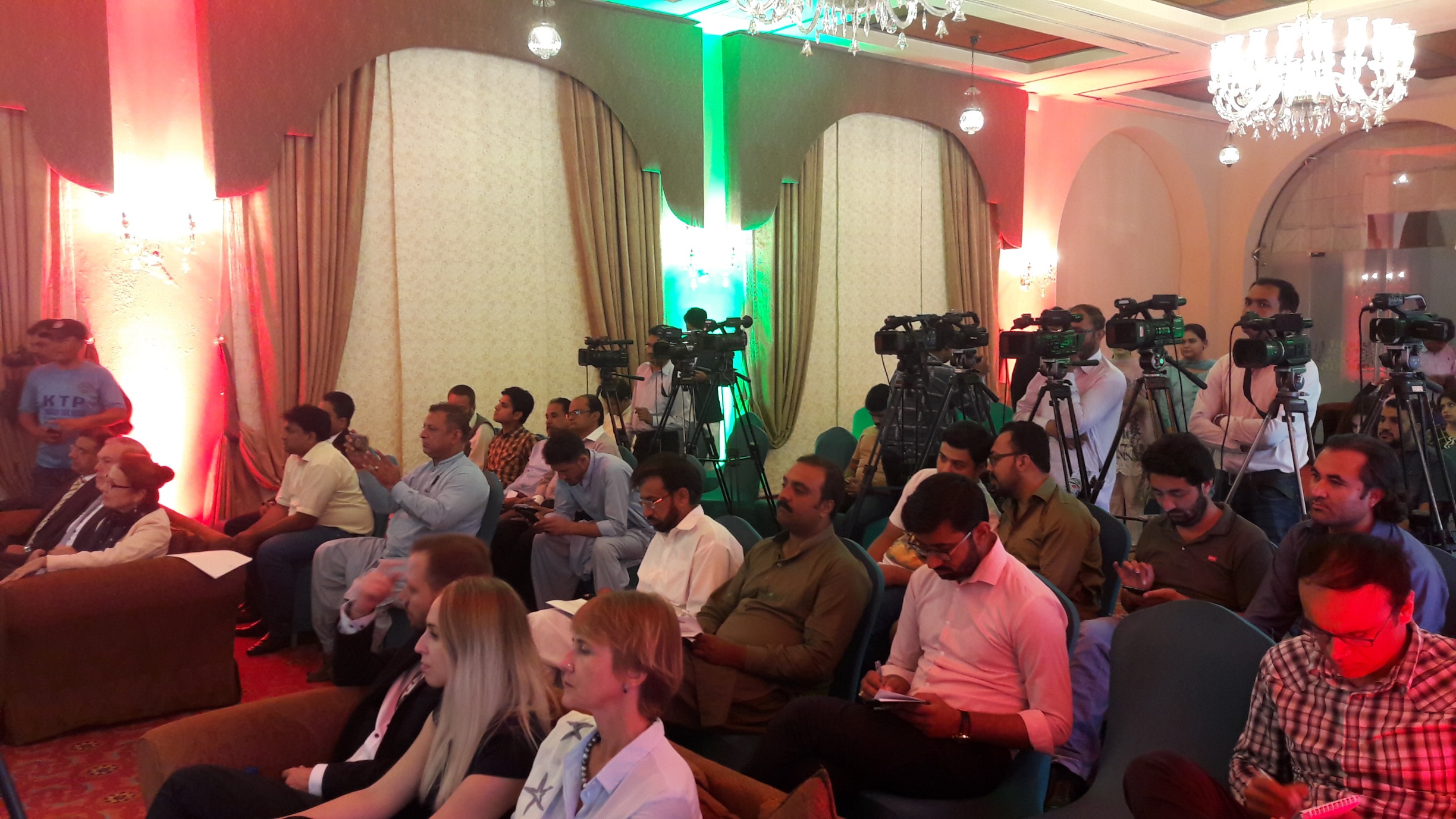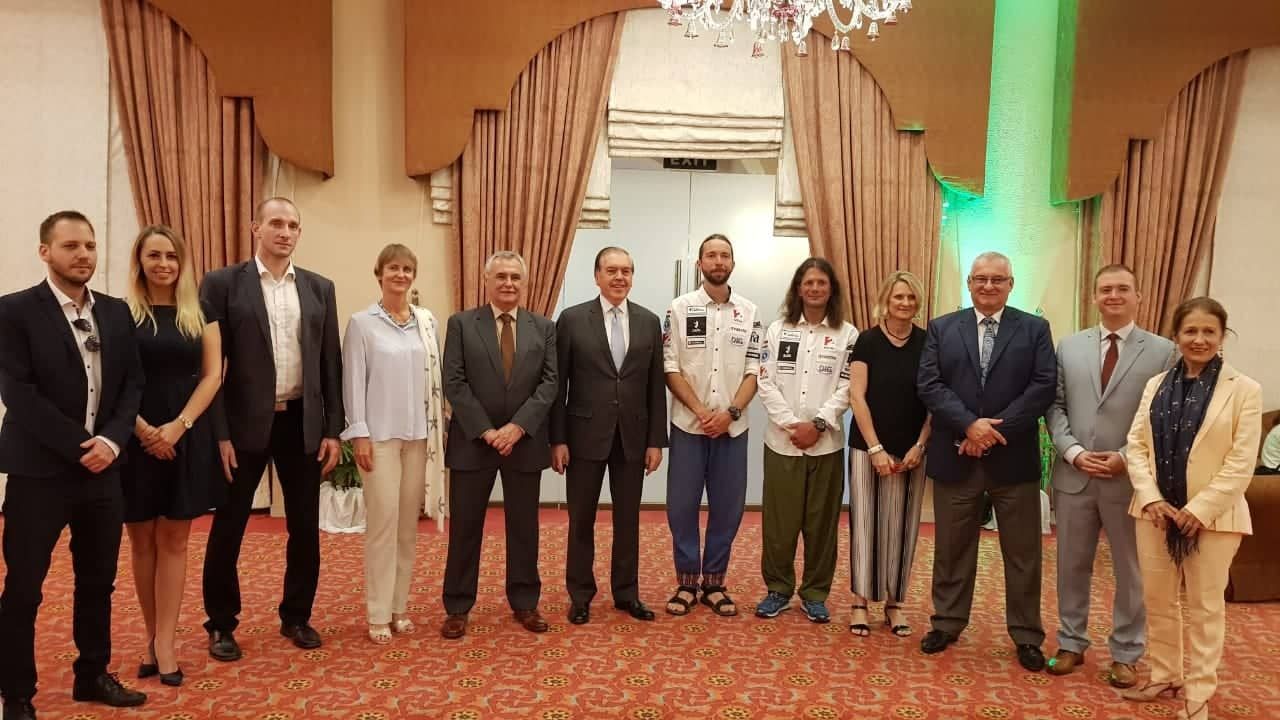 Interview with Szilárd Suhajda and Dávid Klein in PTV World's Sports Extra: